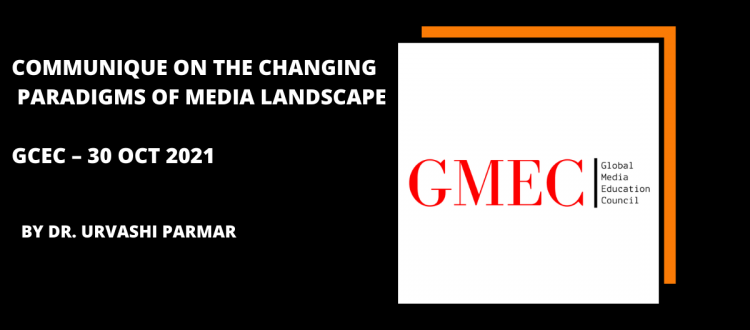 Communique on The Changing Paradigms of Media Landscape – Prof. Sanjeev Bhanawat
Prof. Sanjeev Bhanawat, Former Head, Centre for the Mass Communication University of Rajasthan Jaipur who was the session chair. While explaining about online education and its benefit he said that it was the human consciousness, passion and capability of human brains that helped us to fight back with the Global pandemic covid 19 and come forward and change the entire education system by going online.
He discussed the history of print media and other mediums of media.
And also mentioned that he feels lucky that he himself has seen immense development in the media industry in the past few years. He mentioned the new technology of Facebook and 3D printing which can change the perspective of humankind. He also mentioned that now even common people have the power of putting out their thoughts in public and this is definitely a positive sign for a democracy, there are still some issues with social media but there were issues earlier also.
At last, he mentioned that we are definitely on the road of development and artificial intelligence is playing a vital role in it but we definitely have to come forward and work and protect our ancient culture of writing and reading.