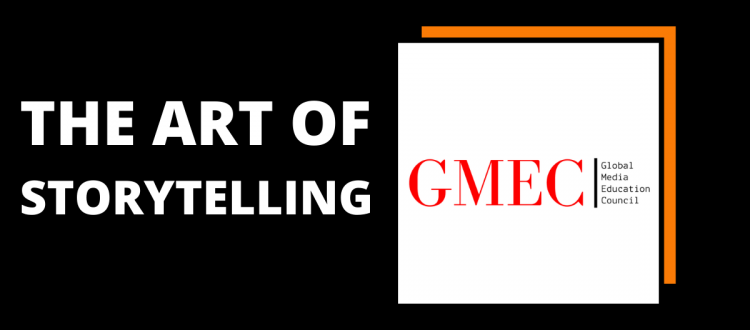 November 24, 2021: The 15th session of the Global Communication Education Conclave (GCEC) was enlivened by engrossing and meaningful stories shared by experts throughout the session. Storytelling today is not only limited to fiction. Leaders use storytelling to inspire, teachers use it to make complex information interesting for the students, marketers use it to sell an idea or product to the customers and change-makers use it to facilitate behaviour change and encourage participation. Storytelling has no specific pattern or technique, it involves vision, skill and creativity and therefore this session was centred on the theme 'The Art of Storytelling.' 
The Chief Guest of the session was Prof. Furqan Qamar, Former Advisor (Education) Planning Commission of India. He has served as the Secretary-General of the Association of Indian Universities (AIU), the largest and one of the oldest networks of universities in the world. In his illustrious career, Prof. Qamar has held the position of the Vice-Chancellor of the University of Rajasthan and the Central University of Himachal Pradesh.
Prof. Furqan Qamar
Talking about educational reforms and referring to the animal school fable by George Reavis, Prof. Qamar said that stories are more effective in conveying thoughts than long lectures, they encourage people to ask questions and connect instantly. Referring to The Panchtantra Stories, Kissa Chahar Darvesh in Urdu, Gulistan (an influential piece of Persian Literature), Alif Laila and Arabian Nights, he pointed out that in all traditions and languages, children grow up listening to stories. He concluded by saying that technology has reformed storytelling by making it short, crisp and more impactful.
The opening of the session was made by Session Chair, Prof. Dhiraj Singh, Director MIT World Peace University's School of Media & Journalism who traced the history of communication from an oral exercise to the digital era. He said that the massive changes in technology have also changed the structure of stories. He highlighted the growing trends of digital storytelling, mobile journalism and also pointed out the emergence of alternative facts and realities that often result in misleading information.
Prof. Dhiraj Singh
The Eminent Media Educator Award was conferred during the event upon Prof. Manisha Pathal – Shelot, Professor, Communication & Digital Platforms and Strategies Chair, Center for Development Management & Communication (CDMC) MICA, Ahmedabad during the event. She has taught and worked as a media consultant and researcher in India, Thailand, and the US. She has a Ph.D. in Mass Communication with a minor in Gender and Women's Studies from the University of Wisconsin-Madison, USA and in Education from the Maharaja Sayajirao University of Baroda, India.
Prof. Manisha Pathak – Shelot
She began her address on the topic ' Storytelling for Social Change' by showing a powerful advertisement by Vicks based on the real story of transgender Gauri Sawant who adopted the orphaned Gayatri and pointed out how the advertisement subtly raises the issue of transgender rights. During the talk, she shared her work on 'Ethics of Care' which focuses on how art and artists can bring social change. Enlisting the role storytelling can play, she highlighted how stories can help people be a part of an experience or situation, offer acknowledgement and recognition to positive efforts and initiatives, help in questioning the status – quo and most importantly help to envision alternatives. She concluded by detailing how elements like message, pace, brevity, characters and audience-centric theme can be used to make social change stories powerful.  
The Corporate speaker for the evening was Ms. Aparna Athreya, an award-winning storyteller, corporate trainer, children's author and life coach. She is also a TEDx speaker on Storytelling and Multiple Intelligence. She has conducted more than 1200 workshops and trained more than 50000 educators around the country in the classroom and creative pedagogies. Her background in science and technology has made her work extensively in using storytelling in STEM education.
Ms. Aparna Athreya
She started her address by sharing a story that concluded with the moral 'Everywhere there is a story, there's truth.' She said that the greatest change-makers today are storytellers. Talking about storytelling in business, she said that stories can be meaningful only if they are authentic, have a sense of purpose, are based on facts and have a call for action. Taking a cue from the circle of control, circle of influence and circle of concern mentioned by Stephen Covey in his book The 7 Habits of Highly Successful People, she said that the circle of control refers to the stories we tell ourselves, the circle of influence refers to the stories we tell each other, these are the stories which build a culture and finally she concluded by saying that when stories transfer from one to another, they raise concern for a cause or issue and thereby lead to social change. 
Prof. Arvind Singhal was the International Keynote Speaker for the session. Prof. Singhal is the Samuel Shirley and Edna Holt Marston Endowed Professor of Communication and Director, Social Justice Initiative, The University of Texas at El Paso. He is also appointed as the William J. Clinton Distinguished Fellow at the Clinton School of Public Service, University of Little Rock, AR, Distinguished Visiting Professor, Inland School of Business and Social Sciences, Norway, and Chancellor's Honorary Professor, Amity University, India. 
Prof. Arvind Singhal
He shared stories based on the life of President Abraham Lincoln and Mahatma Gandhi to show how powerful stories establish ideology and influence people. He further shared a story about the famous American Cultural Anthropologist Margaret Mead, regarding her notion of the beginning of civilization. He said that stories take us to places we have never been, transcend time and space and they help us meet people who are marginalized and deprived. He ended his address by saying that good stories alleviate us through insights and inspire us to do better. The book 'Handbook of Communication and Development authored by Prof. Singhal and Srinivas R. Melkote was also launched during the event.  
The session also had a paper presentation by Dr Juhi Pathak, Assistant Professor, Department of Mass Communication, School of Media, Films and Entertainment, Sharda University. Through her research on the topic 'The Evolution and Current Status of IT Act in India', she explored the provisions of the Act with special emphasis on Section 66 A. 
The session was moderated by Dr Tanu Dang, Assistant Professor, Department of Journalism and Mass Communication, Khwaja Moinuddin Chishti Language University, Lucknow and concluded by Prof. Dhiraj Singh.