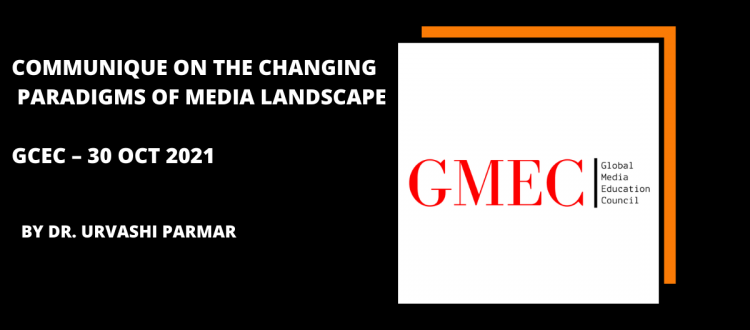 Communique on The Changing Paradigms of Media Landscape – Mr. Vikas Singh
After this Mr. Vikas Singh, co-founder and director at Life Purple Media Pvt. Ltd. (Life's Puple), talked about the current and futuristic trends in media and entertainment industry as well as public relations in the digital era. He started his lecture by saying that we all know that change is happening everywhere.
The media has also seen many changes over the past years. From print to digital media has gone through a lot. Today our fingers can do wonders, they have magic. The power of digital media has helped many companies to earn a lot. Today if you are skilful then you don't need to wait for an opportunity, with the digital market you can start earning yourself. This is an age of digital democracy. If this digital era had not existed then imagine what would have happened to our jobs in the time of the pandemic. The way we are working from home, the way we are connecting with people across the borders, nothing would have been possible without digitization.
He said that today digital monetization is a very good means of earning money and everyone should get digital knowledge so that they can get an easy source of income. Today everything has become digital, we can shop anything and everything sitting in our houses just in a click. Even the print media has understood the power of digitization as a result of which newspapers are available in digital forms. The digital platform has given an opportunity to earn more in less time and it's a cheaper platform. There is a need for checking the authenticity and the government is doing it from their side, we as an audience should know the ethics of digital media.
Concluding his speech he said that, education is a never-ending process that includes four stages, education, guidance, examination and review.