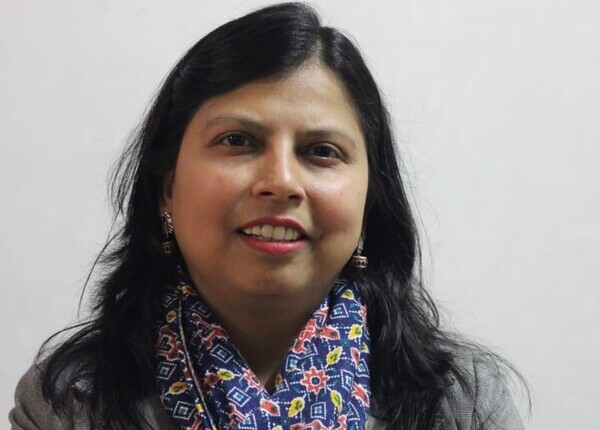 Ms. Archana Kumari
Assistant Professor - Department of Mass Communication and New Media, Central University of Jammu, Jammu & Kashmir
Biography
Assistant Professor – Department of Mass Communication and New Media, Central University of Jammu, Jammu & Kashmir
Apart from being a dedicated mother, daughter and a friend you can always trust; I am a humanitarian with dreams to greater evolutions of human beings defeating our petty flaws and embracing the love and kindness which binds the whole universe together.
Professionally speaking, I, Archana Kumari, an alumnus of Indian Institute of Mass Communication (IIMC) and Jawaharlal Nehru University (JNU), New Delhi; is working as Assistant Professor in the Department of Mass Communication and New Media at Central University of Jammu. I have got a golden opportunity to teach at my alma-mater at IIMC, New Delhi as well as Central University of Kashmir and Central University of Bihar in my academic experience of last 12 years.
Beyond academics, I have been active in journalism too and worked as media professional in Hindustan Times (Patna), All India Radio (Delhi), Sahara TV.
Being a passionate researcher, it is a matter of pride for me to be selected as Principal Lead, South Asia for Journalism Education and Trauma Research Group (JETREG), University of Lincoln, UK. Another aspect of satisfaction for me is to perform as a Fact-Checking Trainer and actively conduct over 30 fact-checking workshops all over India particularly in Jammu & Kashmir, Bihar, Punjab, Rajasthan, U.P. and Delhi and train around 2000 journalists and journalism students in two years.
The journey is full circle due to my association with Media Literacy campaign FactShala and BBC Young Reporter, India to generate awareness towards fake news and how to fight it. Just to keep the journalist inside me alive, I also work as a freelancer for many print and online media.
My area of interest is Media Economics, Media Literacy, Development Communication, New Media and Digital Journalism, Media Research and Advertising.
Connect with Ms. Archana Kumari