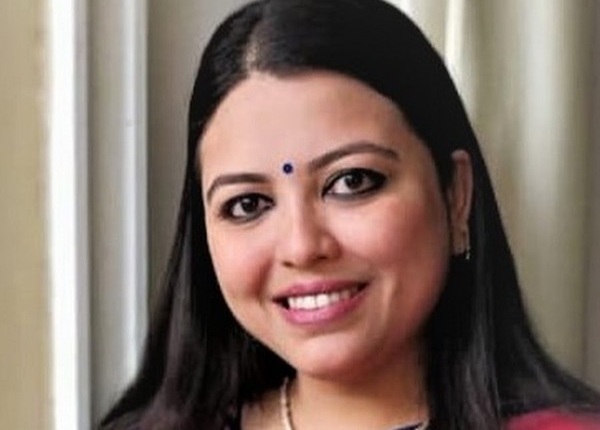 Dr. Juhi P. Pathak
Assistant Professor School of Media, Film and Entertainment (SMFE), Sharda University
Biography
Assistant Professor School of Media, Film and Entertainment (SMFE), Sharda University
Dr. Juhi P. Pathak, Assistant professor, School of Media, Film and Entertainment, Sharda University is an author and has a specialization in print, television and media ethics.
Dr. Pathak has more than 9+ years of teaching and research experience. Prior to joining Sharda University, Dr. Pathak served as an Assistant Professor at Amity University (Noida), Amity University (Mumbai) and G.D. Goenka University (Gurugram). Having cleared UGC NET/JRF (Mass Communication) in 2012, she joined the Department of Communication in Gauhati University as a & Junior Research Fellow and also takes pride in having taught in the Department as well as in the Institute of Distance and Open Learning (IDOL, Gauhati University). Prior to teaching and research, she worked for a brief period with Navi Mumbai Television Channel (NMTV) and had freelanced for DNA newspaper in Navi Mumbai.
She has authored four books. The first two books 'Introduction to Media Laws and Ethics (1st Ed: 2014 & 2nd Ed: 2017), & Television Advertising Ethics and Human Rights (1st Ed: 2018) have been accepted as reference books in many Colleges and Universities across India.
The third book 'Contemporary Media Discourses: Trends, Issues and Prospects' co-authored with Dr. Kriti Singh has been released in 2021 as a research project under Altruist Centre for Research, Training and Development (ACRTD) under the aegis of Capt Ayush Purusartha Foundation (CAPF). Her fourth book 'Film Appreciation on Cinemas (1980 to 1990) of Jahnu Barua: Social, Economic, Political and Cultural Perspectives has also been released in the year 2021 also as a research project under ACRTD under the aegis of CAPF.
Dr. Pathak has Chaired the International Conference on "Narratives of Displacement" organized by the prestigious London Centre for Interdisciplinary Research, UK and has presented her research papers in various national and international conferences including NIICE, Nepal and the ones organized by LCIR, London and has publications in many journals of repute on areas of Advertising, North-east, Films, Human Rights Issues and media laws.
She was awarded her Ph.D from Dept. of Journalism and Mass Communication (Gauhati University), Masters in Broadcast Journalism from Makhanlal Chaturvedi National University of Journalism and Communication and Bachelors in Mass Media from Mumbai University. She has also completed her second Masters in International Relations. She has also completed two online courses on Film Appreciation from Film and Television Institute of India (FTII) and Constructive Teaching, Learning with Technology from the prestigious Tata Institute of Social Sciences (TISS).
One PhD has been awarded under her supervision at the School of Communication, GD Goenka University which is the first Doctorate of the Department.
Dr. Pathak was formerly associated with PRSI, Guwahati Chapter (2013-2020) where she also served as the Executive Committee Member and Editor of 'Seven Sisters' (the Chapter Journal) from February 2015 – Feb 2016 which was adjudged as the 'Best PR Journal in the Country' at the PRSI Annual Conference held at Ahmedabad during 25-27 December 2015.
Presently, Dr. Juhi P. Pathak is a Professional Member of the Public Relations Society of India (PRSI, Delhi Chapter), a member of the Commonwealth Journalist Association (India Chapter) and International Association for Media and Communication Research (IAMCR).
She has received various awards and certificates of merit from various educational institutions for her academic excellence including the very prestigious Anundoram Borooah Award awarded by the State Government of Assam and Received multiple appreciations from National and International organisations including recognition from the Assam State Commission for Protection of Child Rights (ASCPCR) for contribution in the area of human rights and especially, Child Rights through her academic research publications and deliberations in research seminars including the book, 'Television Advertising Ethics and Human Rights. She has been appreciated for successfully endeavouring to find out areas of protecting human rights even in the field of media as they have worked closely with Dr. Pathak over the years.
Connect with Dr. Juhi P. Pathak